A key to our longstanding success is the entrepreneurial spirit – innovative, proactive thinking – displayed by leaders at all levels of our Company. The Langdale Company is a leader in conservation practices. Its leaders and employees serve in community, civic and political leadership. And decisions to diversify into new businesses have always boiled down to this question: Who will lead the business?
The Langdale Company has been blessed with a great answer to that question – exceptional people to lead at all levels. Today, in addition to The Langdale Company's Board of Directors and its Executive Committee, the enterprise benefits from the counsel of an External Advisory Board. And each of its more than 20 affiliates is particularly fortunate to have outstanding leaders at their helms.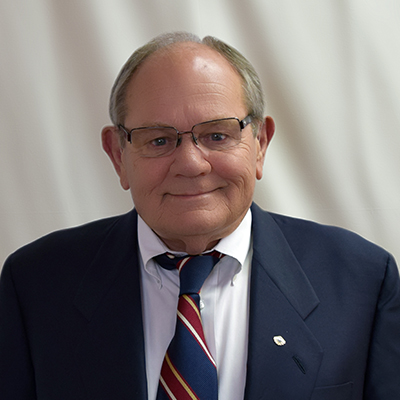 John W. Langdale, Jr.
Chairman
John W. Langdale, Jr. was appointed President of The Langdale Company and Affiliates on February 12, 1992.  He currently serves as the Chairman of The Langdale Company and Vice-President of all Langdale Affiliates. 
Mr. Langdale attended the Abraham Baldwin Agricultural College and the University of Georgia where he received his BS in Agriculture. He currently serves on the South Georgia Health Alliance, Inc. Board, the Hospital Authority Board for South Georgia Medical Center, and is a Director of Commercial Banking Company and Citizens National Bank of Quitman.
His past community involvement includes: Director of Citizens and Southern National Bank, Director of Nations Bank, Valdosta, Director of Georgia Forestry Association and Director of Valdosta Technical College. He also served as Director and President of Valdosta Boys & Girls Club where he received the "Man of the Year Award" in 1993 and the "Old Reliable Award" in 1990.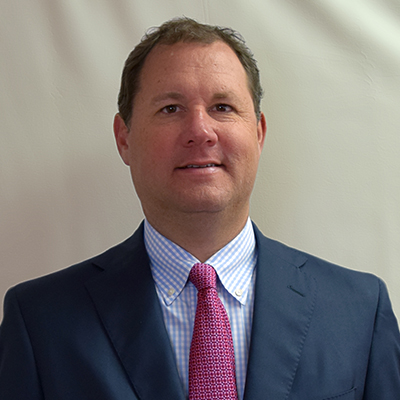 James H. Langdale
President
Jim Langdale currently serves as President of The Langdale Company. He has spent his entire career working in a variety of positions in the timber processing industry. The Langdale Company is a 125+ year old family business comprised of more than 20 companies including four production plants Langdale Forest Products, Langboard OSB, Langboard MDF, and TLC Moudings.  
Jim served a three-year term on the Rural Development Council for the state of Georgia. He currently serves on the Southeastern Lumber Manufacturers Association (SLMA) Board of Directors, National Alliance of Forest Owners (NAFO) Board of Directors, Georgia Board of Registration for Foresters, Georgia Forestry Association Board, Citizen's National Bank of Quitman Board and is Georgia Forestry Foundation Board Trustee.
Mr. Langdale attended Valdosta State University where he received a BFA in Communications. He lives in Valdosta, GA with his wife Casey and their two children, Pate and Cannon.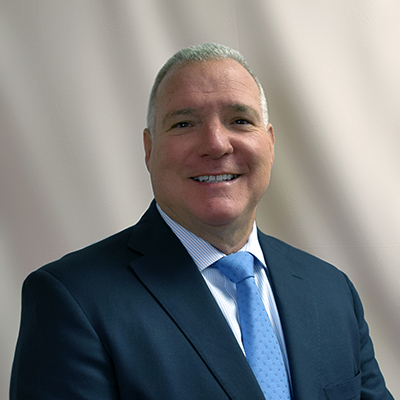 Larry K. Fudge
Vice President

Larry Fudge began his career at Langdale Industries in March, 1982. He currently serves as Vice President with the responsibility of directing The Langdale Company's timber procurement activities. He also serves on the boards of the Georgia Forestry Association and Commercial Banking Company, Valdosta, GA.
He graduated from Thomas County Community College in 1980 with an Associates' Degree in Business Management. Larry received his Forest Technology Degree from Abraham Baldwin Agricultural College (ABAC). He is a Georgia Registered Forester and currently serves on ABAC's Advisory Board for its Forestry School.
He has two children, Kristen and Tanner. Larry is married to Stephanie, she has three children Parker, Shay, and Lexie.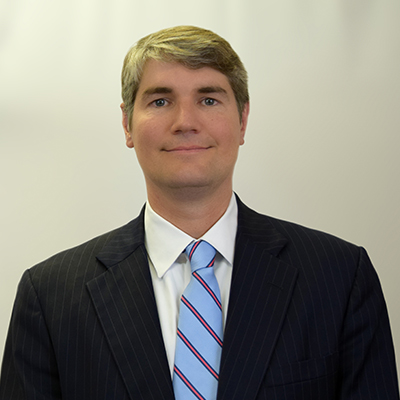 Jackson R. Langdale
General Counsel

Jackson ("Jack") R. Langdale serves as General Counsel of The Langdale Company and is a principal at the law firm Dover Miller Stone Karras & Langdale, P.C. He graduated from Mercer University, Macon, Georgia, earning a Bachelor of Business Administration degree in 2001, and received his Juris Doctorate degree from Mississippi College School of Law in 2005.
Jack is a member of the State Bar of Georgia, Valdosta Bar Association, Valdosta Lowndes County Chamber of Commerce, and the Leadership Lowndes Class of 2007. He is actively involved in the Boys and Girls Club of Valdosta, where he serves as a vice-president, a member of its board of directors, and a member of the board of directors of the BGV Foundation.
Jack currently resides in Valdosta with his wife, Gini, and their two daughters, Mary and Gretchen.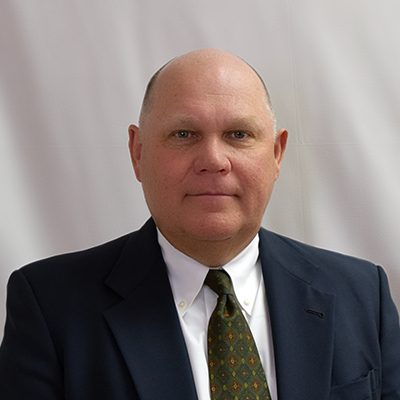 Gregory J. Miller
Chief Financial Officer

Greg Miller has served as Langdale Industries Chief Financial Officer since 2004. Prior to joining Langdale Industries and The Langdale Company, Mr. Miller spent 17 years in public accounting. He was a Partner with Dame & Miller, LLP after working with Alday, Wright & Giles in Valdosta, GA and Mauldin & Jenkins, LLP in Albany, GA.
Mr. Miller graduated from Valdosta State University with a BBA degree in Accounting. He also attended the University of Virginia's Banking School. Mr. Miller is a certified public accountant and a chartered global management accountant and is currently a member of both the American Institute of Certified Public Accountants and the Georgia Society of Certified Public Accountants.
Mr. Miller and his wife, Mary Ann, have two sons: John and Clark. They attend St. John the Evangelist Catholic Church in Valdosta.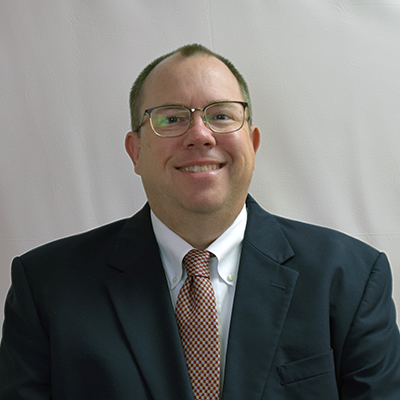 Donald K. Warren
Vice President

Donald (Donnie) Warren graduated from Valdosta State University with a BBA-Accounting degree and the University of Georgia with a Masters of Accountancy degree and is a Certified Public Accountant licensed in the state of Georgia.
 Donnie serves on The Langdale Company Board, Commercial Banking Company Board, Southeast Georgia FCA Board, Lowndes FFA Alumni Board and VSU Harley Langdale, Jr. College of Business Advisory Board. He is a member of the Georgia Society of CPA's, AICPA, Georgia Forestry Association and Lowndes Touchdown Club. He is a past member of the VSU Foundation Trustee Board.
 Donnie currently resides in Valdosta, Georgia with his wife Lisa and their two children, Whitney and Elizabeth. They attend The Porch Community Church in Valdosta, GA.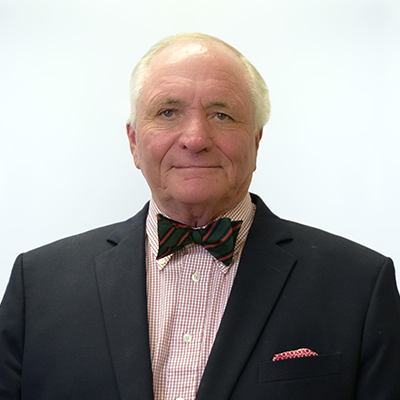 J. Converse Bright, Esq.
External Advisory Board

Converse Bright is a Valdosta, GA attorney who has been practicing law in Valdosta since 1967. He received his undergraduate and law degrees from the University of Virginia and the University of Georgia, respectively. He is a member of the State Bar of Georgia, the Florida Bar and the Bar of the Supreme Court of the United States.
His awards include: Fellow, American College of Trial Lawyers, Fellow, American Board of Criminal Lawyers, Best Lawyers in America, National Directory of Criminal Lawyers and Georgia Super Lawyers.
He has served on the Georgia Board of Bar Examiners, Supreme Court of Georgia (1999-2004) (Chairman 2004), the Board of Governors, State Bar of Georgia (1976-1980), Advisory Committee, United States District Court for the Middle District of Georgia, and Special Master for Lawyers Disciplinary Proceedings, Supreme Court of Georgia.
Mr. Bright's current and past community activities include Board of Trustees of Valdosta State College Foundation, Salvation Army Advisory Board and Advisory Board, Georgia Sheriffs' Boys Ranch.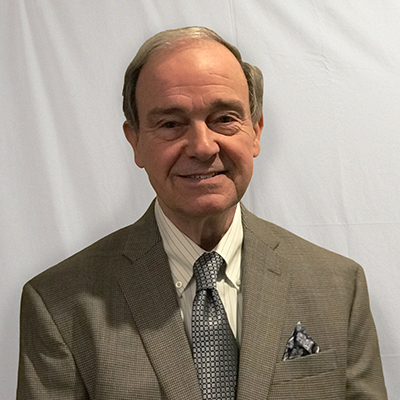 J. Michael (Mike) Dover, Esq.
External Advisory Board

Mr. Dover grew up in Sumter County, Georgia, earning his undergraduate and law degrees from the University of Georgia. He is a principal in the law firm of Dover Miller Karras Langdale & Brantley, P.C., and has practiced law in Valdosta since 1970.
His current and former community activities include: Chairman of the Board of Synovus of Valdosta; Board of Directors of The Valdosta Lowndes County Chamber of Commerce; Board of Directors of Lowndes County Arts Commission; Board of Directors of The Azalea City Kiwanis Club, as well as serving as President and Lt. Governor of Kiwanis; Chairman of the Board of Valwood School; Board of Directors and President of Valdosta Heritage Foundation; Chairman of Valdosta Preservation Commission; and member of The Valdosta Symphony Orchestra Board. His activities also include The President's Club at the University of Georgia; past member of The Parent and Family Council at the University of Georgia. He also is active in Park Avenue United Methodist Church, and serves on the South Georgia Methodist Conference Board of Pensions.
Mr. Dover is married to Martha Jennings Dover and they have one daughter, Susanna Dover Harris, who lives in Valdosta and serves as Director of Development and Alumni Relations at Valwood School.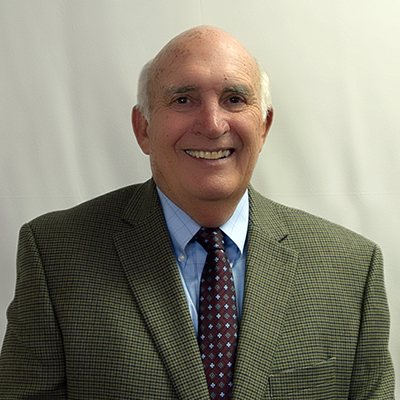 Dr. Kenneth L. Stanley
External Advisory Board

Kenneth L. Stanley is Dean and Professor of Finance Emeritus at Valdosta State University's Harley Langdale, Jr. College of Business Administration. He served as Langdale College's dean from 1984 through June 2005. He retired from Valdosta State University in 2013.  Prior to his appointment at VSU, he was on faculty and served as Director of the MBA Program at Emory University's School of Business Administration. He received his Ph.D. in finance from Purdue University, an MBA degree from Emory University, and a BA degree in economics from Rhodes College.
Dr. Stanley has worked in a consultative capacity with The Langdale Company and its affiliates for over 35 years.
Dr. Stanley is married to Dr. Barbara Stanley who retired from VSU's College of Education. They have been married for over 50 years and have three sons and seven grandchildren.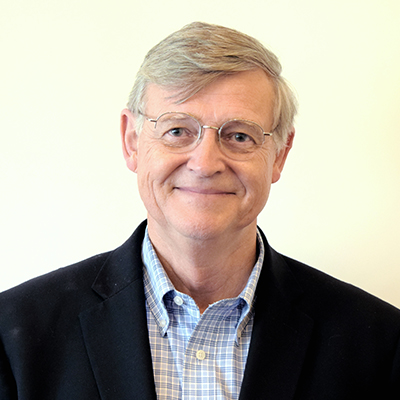 Kenneth C. Stewart, Esq.
Retired Senior Advisor for Industry Strategy, Georgia Institute of Technology

At Georgia Tech he was responsible for developing and implementing the strategy for engagement with industry partners from around the world.  Previously, he was appointed Commissioner, Georgia Department of Economic Development, by Governor Sonny Perdue in January 2007. As chief marketing officer for the state of Georgia, he led Georgia's efforts to recruit new businesses and expand existing ones; grow the state's tourism, international trade and entertainment industries; and support the growth of small businesses and entrepreneurs. He joined state government in September 2004, when he was appointed State Forester and director of the Georgia Forestry Commission (GFC).
Mr. Stewart spent the majority of his career in private industry. He served as vice president of Unisource Worldwide, Inc., where he led the company's south-central sales and distribution division in addition to its retail stores and specialty manufacturing businesses. He also held several management positions at Georgia-Pacific, including director of enterprise development, senior director of strategic planning and analysis of G-P's distribution division, and director of state and local taxes. Mr. Stewart also worked for Weyerhaeuser Company and Mississippi Power & Light.
Mr. Stewart is a member of the State Bar of Georgia, holding a Juris Doctorate from the Woodrow Wilson College of Law in Atlanta. He earned a B.S. in Business and a B.S. in Forestry from Mississippi State University. Mr. Stewart also served as a company commander in the Army National Guard.
Past and present affiliations include the American Forest Foundation (Board Chair and Treasurer),Georgia Tech Advisory Board, Georgia Tech Manufacturing Institute Advisory Board, Georgia Historical Society Board of Trustees, CDC Foundation's Atlanta Advisory Council, Georgia Council of International Visitors Board, Georgia Regional Transit Authority Board, Board of Directors of the Langdale Company, GT's CIBER Advisory Board, Board of Directors Chair for the Georgia Centers of Innovation, Chair of the Georgia Tourism Foundation, Chair of the Georgia Justice Project, Board of the Center for Visually Impaired, Board Georgia Council for International Visitors, Board of New American Pathways, Chair of Governor Perdue's Growing Georgia Cluster group of state agency heads, OneGeorgia Authority, Georgia Environmental Facilities Authority, Georgia Chamber of Commerce, Georgia Development Authority, the Governor's Energy Policy Council, State Water Council, Land Conservation Council, the Employee Benefit Plan Council, Georgia Forest Foundation Board Chair and Family Forest Carbon Foundation Board Chair.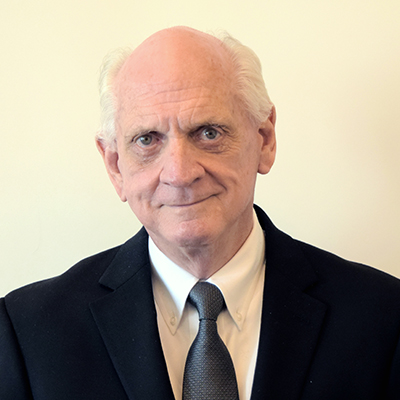 Eric Streed
Owner, CosaTron

Eric Streed founded and purchased several businesses, and served as a senior level business strategist/leader for US and global companies. He is a veteran executive of the forest products industry having served in senior executive positions in several international companies including Georgia-Pacific, Domtar, and Resolute.
Eric graduated from the University of Mississippi with a degree in mechanical engineering, and did graduate work at Georgia Tech in the MBA program.
Eric serves on both for-profit and charitable boards of directors.
While Eric has enjoyed a broad range of industrial experiences and successes, he would consider his greatest achievements as: starting a church, saving a home for disadvantaged youth, starting the Atomedic Foundation at Auburn University in honor of his father, being a mentor and confidant to many happy and productive people, and enjoying life with a very understanding, supportive, and intelligent wife and numerous, humorous friends.